Global challenges such as climate change and water scarcity have changed our view of wastewater: Due to its complex blend of chemicals, nutrients and metals it is now considered a valuable source of clean water, nutrients and energy. This has triggered a paradigm shift in the wastewater sector. Wastewater treatment plants are now considered water resource recovery facilities seeking to obtain the most value from wastewater.
Accelerating sustainable water resource recovery
Water resource recovery facilities can produce clean and safe water, recover nutrients and produce energy. Despite the extensive potential of wastewater, only a small portion of total wastewater produces is currently exploited for resource recovery. Increasing the feasibility and efficiency requires new and better technology. The EU-funded project DARROW will provide data-driven solutions to make the most of our wastewater.
Save energy
Reduce Waste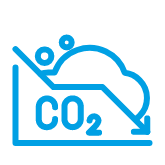 Reduce Greenhouse Gas Emissions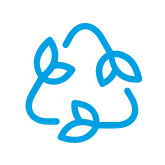 Contribute to a circular economy
Reducing energy consumption by
Increasing energy generation by
Reducing greenhouse gas emissions by
Increasing nitrogen recovery by
Increasing bio phosphorus recovery by
Reducing sludge generation by
Reducing chemical consumption by
DARROW will develop and validate an innovative, modular, and flexible AI system to optimize the performance of wastewater treatment plants by making them more autonomous and more energy efficient.
"It is important that we develop trustworthy and explainable AI. This is why our system will not only offer recommendations [for plant operators] but also a clarification of why such a recommendation has been given."
"We aim to ensure that when our technology is developed the human aspect comes through."
The DARROW system will be installed at the Rioolwaterzuivering Tilburg, one of the largest water resource recovery facilities in Southern Netherlands. Each day, the plant purifies the 10 000 m3 wastewater from Tilburg, Udenhout, Berkel-Enschot and Biezenmortel and releases the clean water into the Zandleij river.
The water line in Tilburg is made up of three parallel trains, including primary clarifiers, biological treatment, chemical removal, and secondary clarifiers. The sludge line consists of a Cambi unit for sludge cracking, anaerobic digestion, and Anammox and Phospac units for side-stream treatment. Furthermore, Tilburg WWTP includes the so-called Energy Factory Tilburg, where all sludge of Waterschap De Dommel is digested and treated for biogas production.
With its innovative AI solution, DARROW aims to optimise resource recovery from the secondary treatment and anaerobic digestion processes, while guaranteeing overall plant efficiency.
The DARROW project is composed of a consortium of 3 RTOs, 1 university, 1 NPO, and 3 SMEs (2 industrial companies and 1 water company).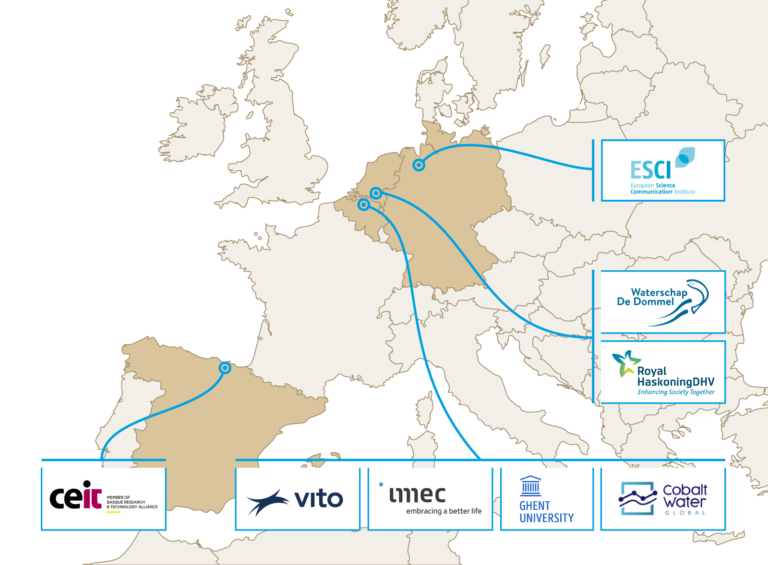 CEIT is a non-profit Research and Technology Organization that aims to develop industrial research projects. It has a long track record of projects and scientific publications in the wastewater sector, specifically in mechanistic modelling, automatic control, and data analysis of wastewater treatment systems
CEIT is the DARROW project coordinator responsible for project management. Furthermore, CEIT is involved in developing and validating the process recommendations based on the AI models established in the project.
The BIOMATH research unit from UGENT develops and applies mathematical models and methodologies for the analysis and optimization of bioprocesses.
UGENT is involved in defining DARROW's mechanistic models and simulation platforms, as well as developing control algorithms. They will also develop a Massive Open Online Course (MOOC) to train young engineers, scientists and operators in using the outcomes of the DARROW project.
CWEU is an artificial intelligence and machine learning company that leverages deep knowledge of urban water systems to help achieve smarter and more sustainable treatment, transport, use, and reuse of water.
CWEU is responsible for developing and integrating knowledge-based AI and ML tools into the framework of the DARROW project.
Imec is a world-leading research and innovation hub specialized in nanoelectronics and digital technologies, which are applied to manufacturing and logistics, health, smart cities and mobility, and energy.
Imec will develop, deploy and validate the Reinforcement Learning Models within DARROW. Additionally, imec is involved in assessing the human-AI interaction within the project.
DOMMEL is the regional authority responsible for water management of the Dommel river basin in the province of Brabant, The Netherlands. Responsibilities include river quality management, flood protection, sewage transport and wastewater treatment.
DOMMEL as the end user will host the pilot demonstration of DARROW at its wastewater treatment plant in Tilburg, The Netherlands.
RHDHV is an engineering and consultancy firm in the field of water engineering. It has developed its own software platform, Aquasuite, which focuses on smart control and analytics of water, specifically wastewater collection and wastewater treatment.
RHDHV's Aquasuite group is responsible for integrating and deploying the AI models developed within the project. RHDHV together with CWEU will then be leading the commercialization efforts of the project outputs.
VITO is a Flemish Research and Technology Organization in the field of cleantech and sustainable development. The water teams within VITO set up demonstration projects and living labs to evaluate sustainable water management concepts and offer modelling, monitoring and wastewater treatment services.
VITO will oversee data augmentation and data enrichment using artificial intelligence and machine learning methods. After the development phase, VITO will also be involved in testing and deploying the AI tools at the pilot demonstration site.
ESCI is a non-profit organization that empowers scientists and engineers, helping them to communicate with non-expert audiences to bridge the gap between science, technology, and society.
ESCI is responsible for all dissemination and communication activities of the project.